At the 2018 AGM held at Herne Bay the H2 association members voted to elect five people onto the H2 Association Committee
Richard Leftley (Chairman)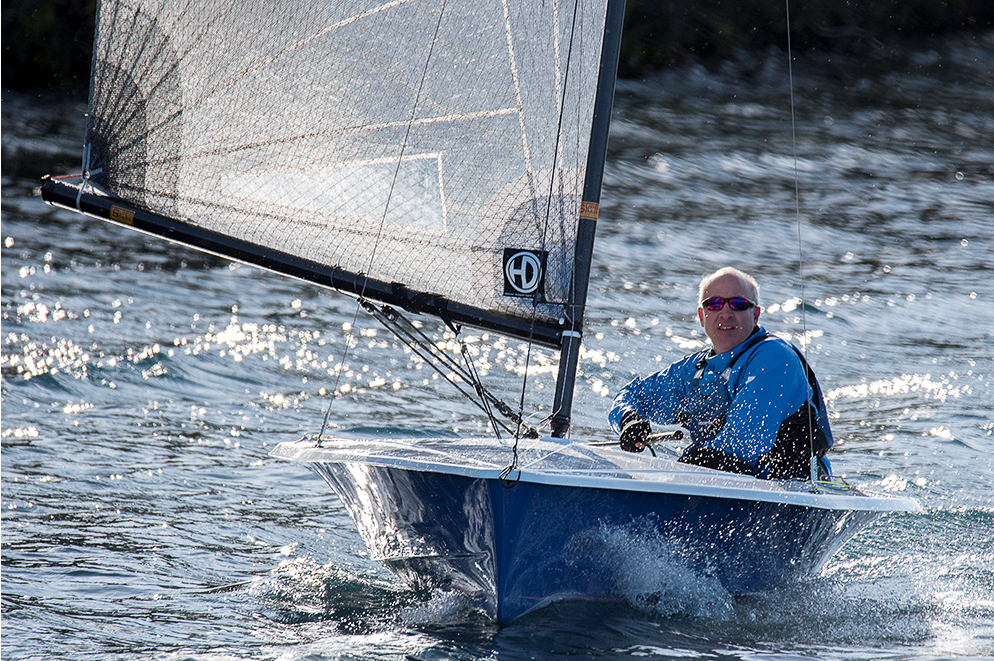 Richard is a member of South Cerney Sailing Club and has sailed a range of boats over the years including 420s and Lasers as part of the RYA youth squads and more recently he has sailed Laser 2's and RS400 before coming back to singlehanders and the H2.  He is 45 years old and weighs in at around 100kg factors that he used at this years Nationals to be difficult to catch upwind. He has worked in over 70 countries and enjoys running half marathons when he is not sailing.
Alistair Glen (Secretary & Vice Chair)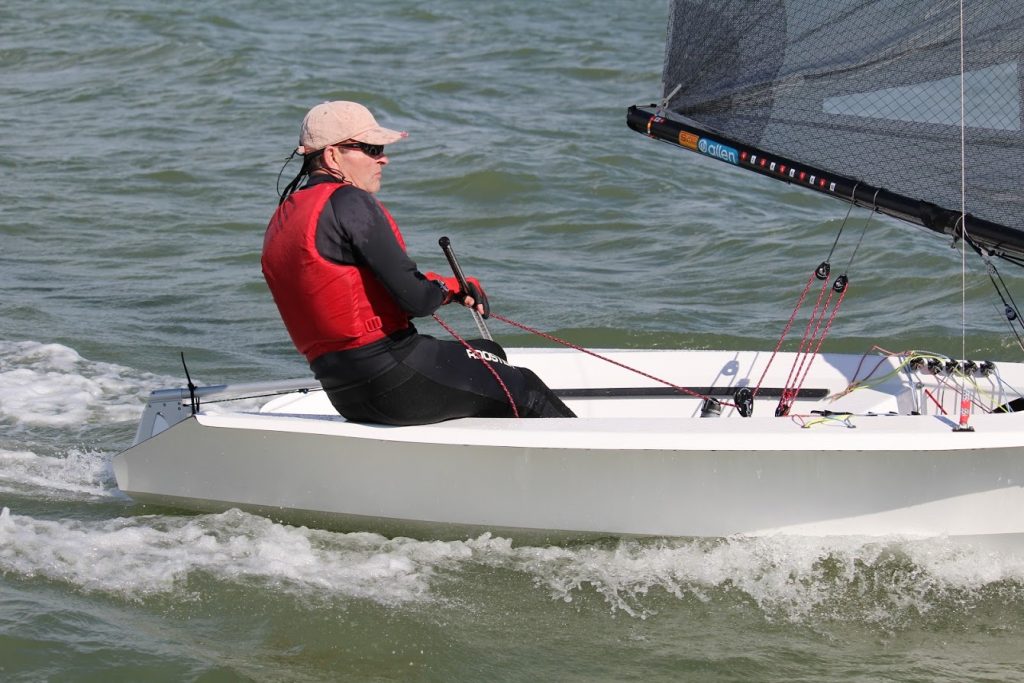 Alistair sails from Starcross YC and in his 59 years has sailed just about anything that is worth sailing including Albacores, Enterprises, Fireballs, Int 14s, Contenders, RS300,  Lasers, Solos, Aero, Supernova, Phantom, 5O5, 18ft Skiff, RS400 and Merlins.  In 1997 Alistair teamed up with his brother to win the Albacore Worlds and has won quite a few trophies as helm over the years including second at this years H2 Nationals where he did not allow his 81kg count against him out hiking many of the larger helms. Now thankfully retired Alistair was for  a short while, Margaret Thatcher's 'personal' bomb disposal expert! One for next years Nationals over a beer!
Dick Holden (Championship coordinator)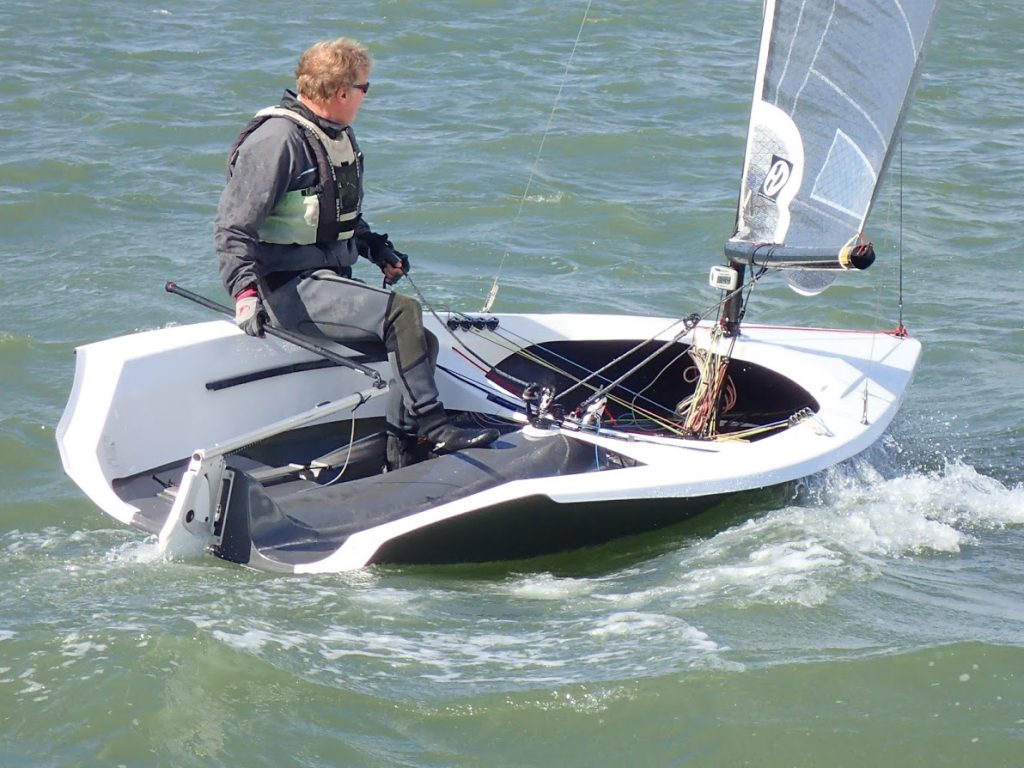 Dick helped set up the H2 Association and was its first Chairman; he is 63 years old and sails from Arun YC on the Solent. Over the years he has sailed Squib, Merlin, RS400 and Solo before becoming one of the first owners of a H2, in fact he is already onto his second boat as it perfectly matches his 85kg sailing weight. Dick once sailed a "Khartoum One Design" in the Sudan,  from the Blue Nile Sailing Club based aboard the "Melik" which was one of Kitcheners gunboats from the Battle of Omdurman.
Keith Callaghan (Boat Designer)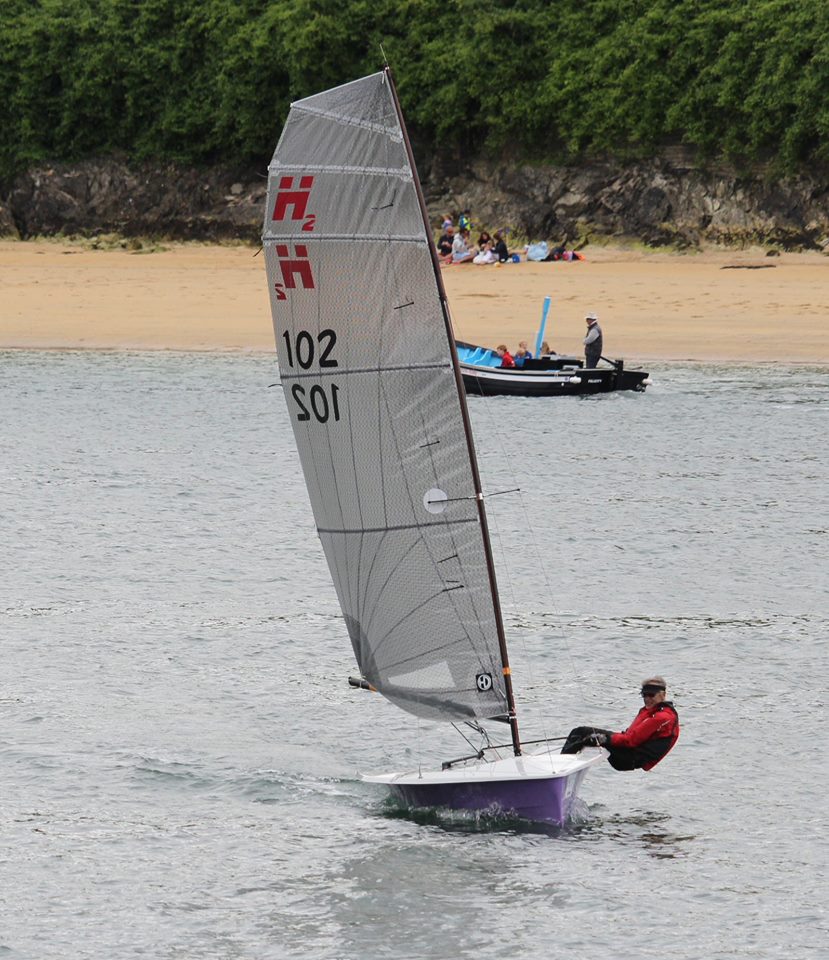 Keith is a very energetic 72 years old and is the designer of the H2. Weighing in at a featherweight 76kg he is a perfect crew for a Merlin Rocket which he has been designing and building since he was just 19 years old. He is a three times "Silver Tiller" winning crew and three times in the top three at the Merlin Nationals in the 1970's, all in boats that he designed. In fact the only boat that Keith would consider sailing instead of a Merlin is the H2!
Simon Hipkin (Boat Builder)