There are six representives on the H2 Class Association Committee for 2024
Richard Le Mare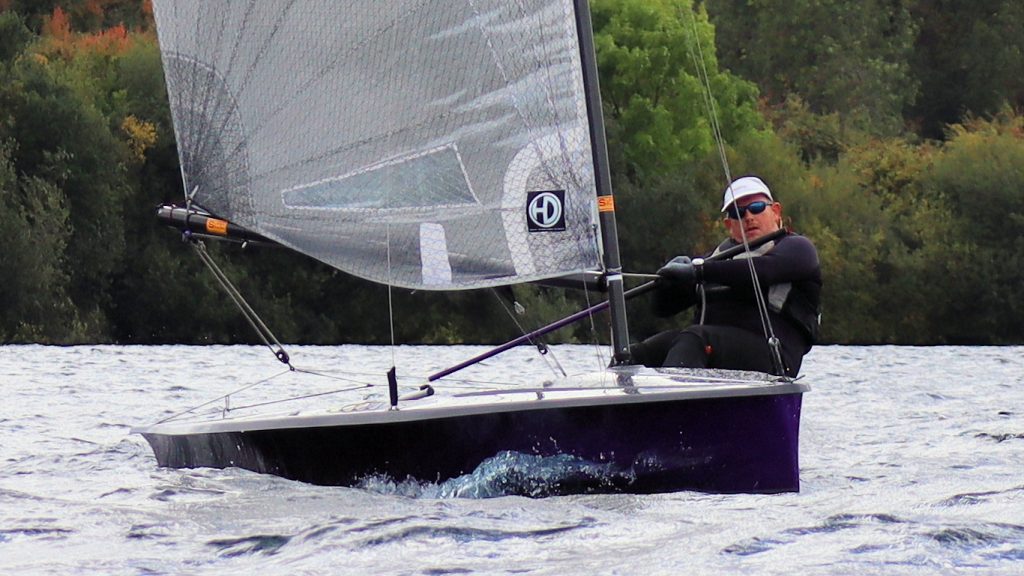 Richard is the current chairman of the HH2CA. He has a wide range of experience in many classes, from RS300s to Kestrels. At the heavier end of the H2 spectrum, he excels in the stronger winds. He has won several national championship races and was Inland Champion in 2022. He is a member of Warsash SC.
Dave Barker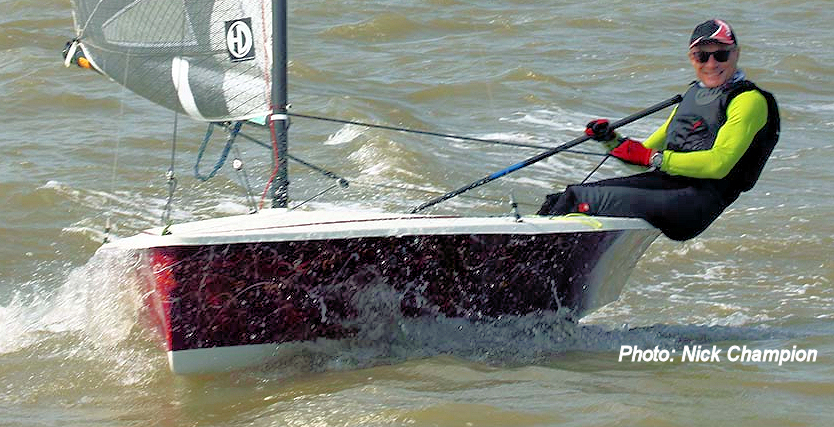 Dave sails at Draycote Water SC and is a very experienced helm in several classes, notably the Scorpion class. He is one of the lighter H2 owners and this gives him an edge off-wind. He has owned an H2 since 2018 and has won several open events. He was class chairman until 2023.
Richard Leftley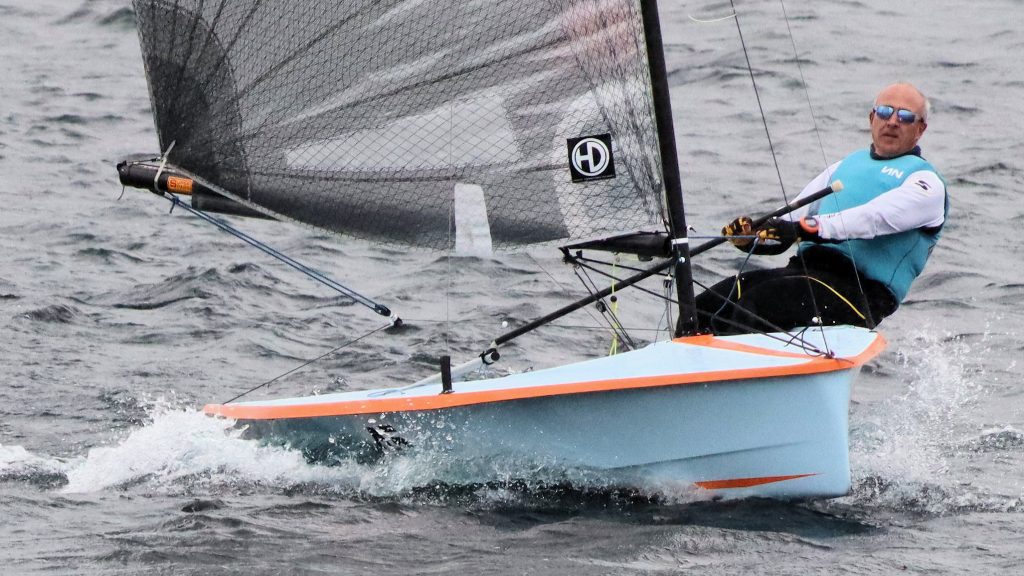 Richard is a member of Bowmoor Sailing Club and has sailed a range of boats over the years including 420s and Lasers as part of the RYA youth squads and more recently he has sailed Laser 2s and RS400s before coming back to singlehanders and the H2.  Richard is a past chairman of the HH2CA, a past inland champion and winner of many H2 open events sailed in a wide range of conditions.
Keith Callaghan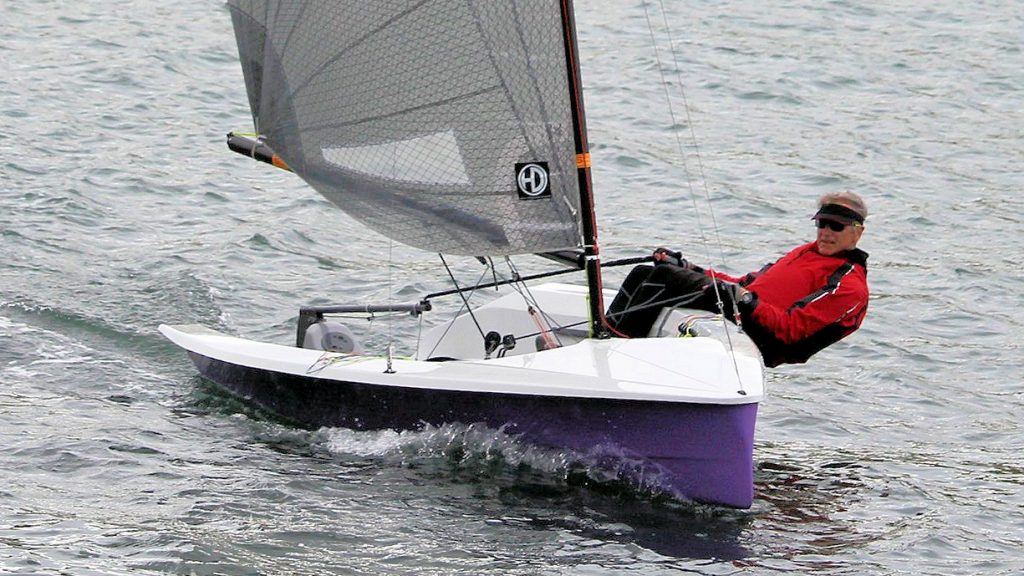 Keith is the designer of the H2. Weighing in at 74kg he is a perfect crew for a Merlin Rocket which he has been designing and building since he was just 19 years old. He is a three times Silver Tiller winning crew and three times in the top three at the Merlin Nationals in the 1970's, all in boats that he designed. In fact the only boat that Keith would consider sailing instead of a Merlin is the H2!
Robin Parsons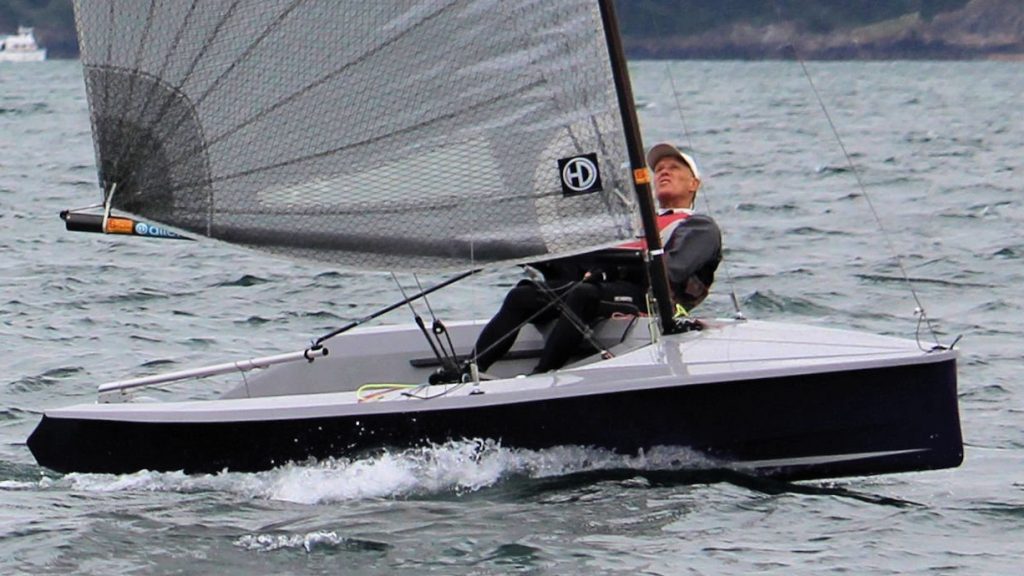 Robin sails at Deben YC on the beautiful River Deben in Suffolk. One of the lighter helms and a relative newcomer to the H2, Robin has had an impressive debut in the open events, culminating in winning the National Championship in 2023. Robin represents the growing number of H2 owners in the east of England and is also Class Treasurer.
Adrian Williams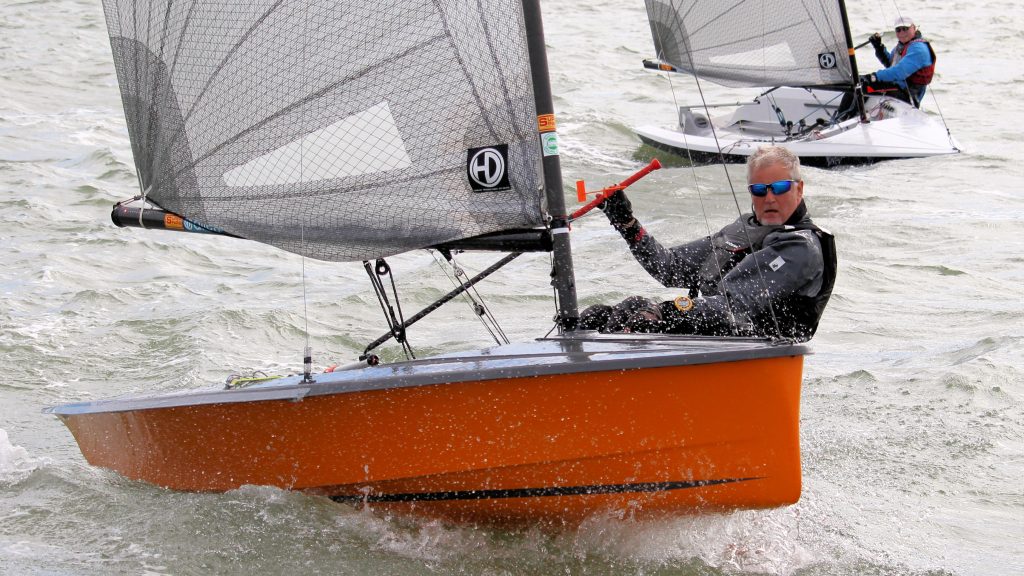 Adrian is a member of Warsash SC, one of the premier H2 clubs on the South Coast. An H2 owner since 2017, he is a regular attender at H2 events and one of the 'live wires' of the H2 community. He is the events coordinator for the class.