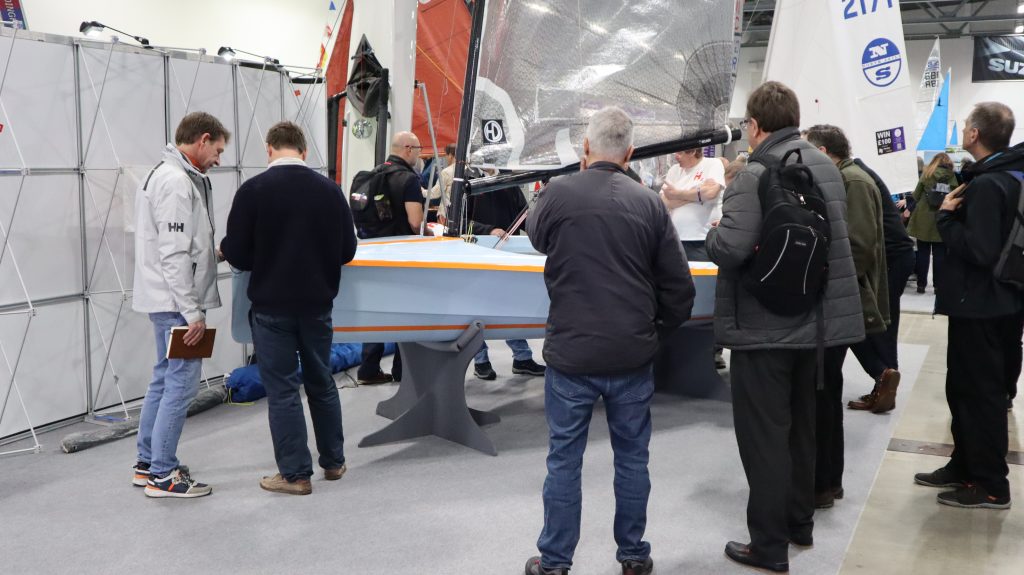 Two H2s were exhibited at the RYA Dinghy Show, which took place on 25-26 February. The minimalist HH2CA stand (due to misplacing the stand displays) featured an H2 in 'Gulf Oil' colours – much admired by many, including a representative of the oil company!
The second H2, owned by Richard Le Mare (current inland champion) was displayed on the Selden Masts stand, sporting the first Selden spars made for the H2.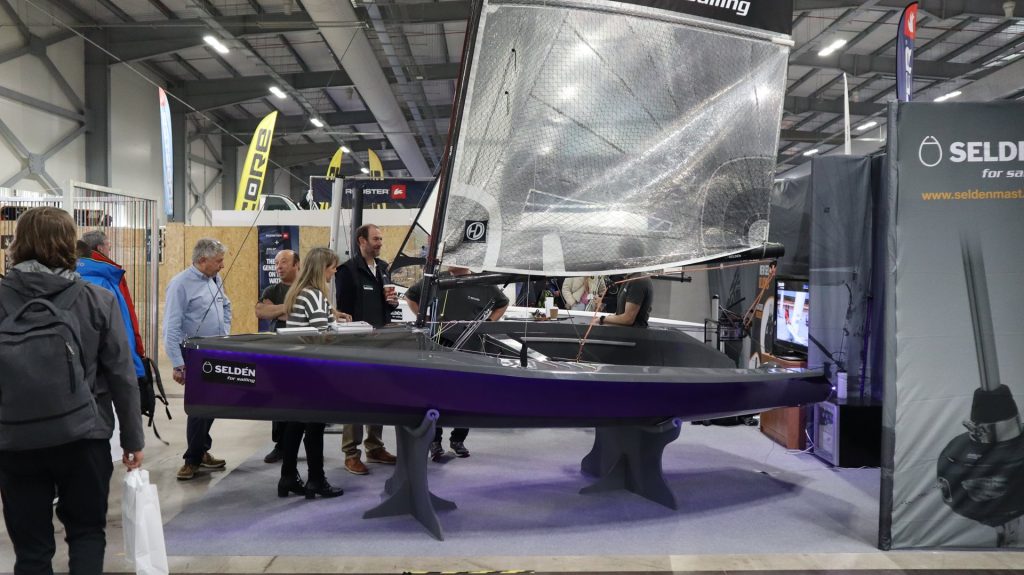 TOO HEAVY? TOO LIGHT? TOO OLD?
On Saturday at the RYA Dinghy Show three people came up to me with different questions:
Question #1: I weigh 73kg – am I too light for an H2?"
Answer: "I will refer you to Ian Dawson's performance at last year's H2 nationals: he won the lightweights trophy, the Grand Master's trophy, the Ulysses trophy (for the oldest competitor) and was second over all (to Nick Craig). Ian weighed 75kg in his sailing gear."
Question #2: "I weigh 110kg – am I too heavy for an H2?"
Answer: "I will refer you to Richard le Mare. Richard was second in the 2021 H2 Nationals (to Nick Craig) and is the current H2 Inland Champion. He is heavier than you."
Question #3: "I am 70 years old – am I too old for an H2?"
Answer: "Please refer to answer #1. Ian Dawson celebrated his 70th birthday a week after the 2022 Nationals."